BOSLEY DATA BREACH
Important notice for consumers, customers, patients:
Your personal and financial information may have been stolen during a cyber attack.
The Bosley database was hacked on August 17, 2020 and more than 100,000 people could be affected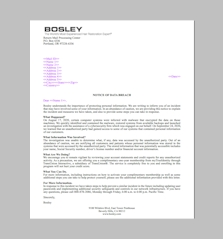 Bosley says it sent notices to 100,839 individuals between January and February of 2021 indicating their critical personal information may have been taken as a result of malware infecting its computers.
The information that was potentially accessed includes names, addresses, DOB, Social Security numbers, driver's license numbers, financial account and credit card numbers, medical and health insurance information.
Bosley learned about the breach on September 24, 2020 but did not explain why it waited over four months to notify people. The notification recommends monitoring accounts for illegal activity and describes how to set up fraud alerts and security freezes with credit reporting agencies to make it more difficult for identity thieves to open new accounts in the individual's name.
A class action lawsuit has been brought by several former clients regarding this incident (see right).
Read the entire Notice of Data Breach at the State of California
CLASS ACTION LAWSUIT
Ken Hashemi et al v. Bosley, Inc
The United States District Court for the Central District of California, case #2:21-cv-00946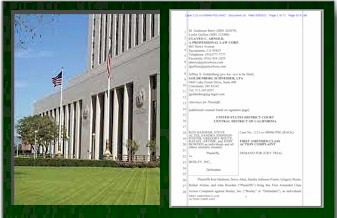 The lawsuit alleges that Bosley failed to implement standard security measures that would have prevented the Data Breach and then concealed the incident from the public for several months.
This resulted in the lost or diminished value of customers' Personally Identifiable Information (PII) and a heightened risk of identity theft for the lifetimes of the Plaintiffs and Class Members.
If your personal information was in Bosley's computer system and you received a notice of data breach you may be affected by the outcome of this case.